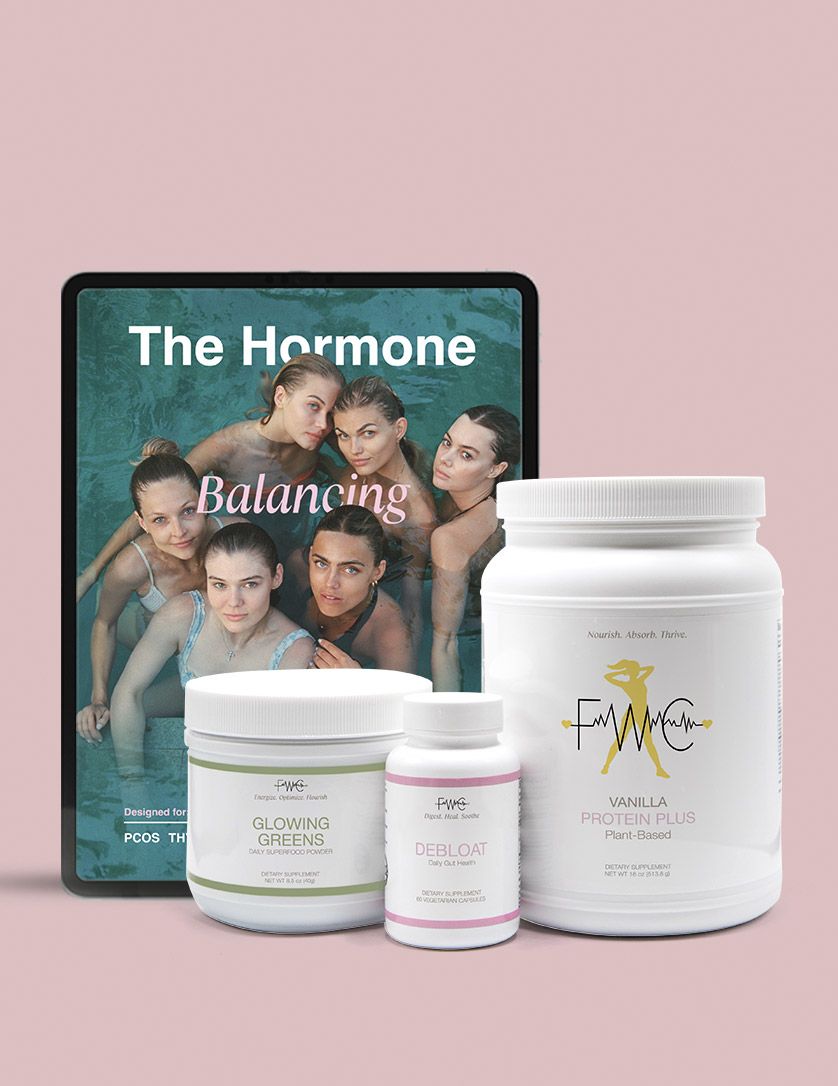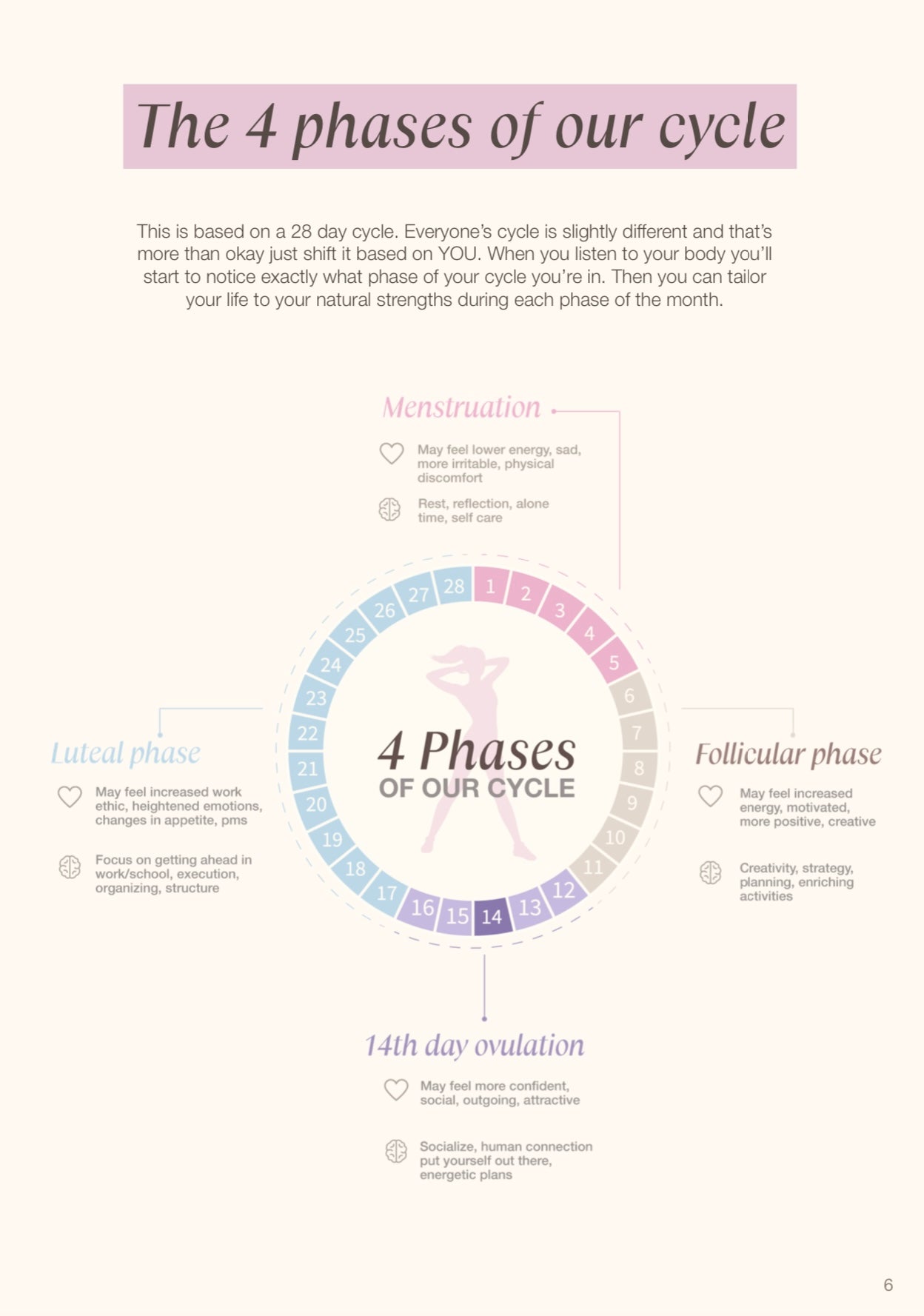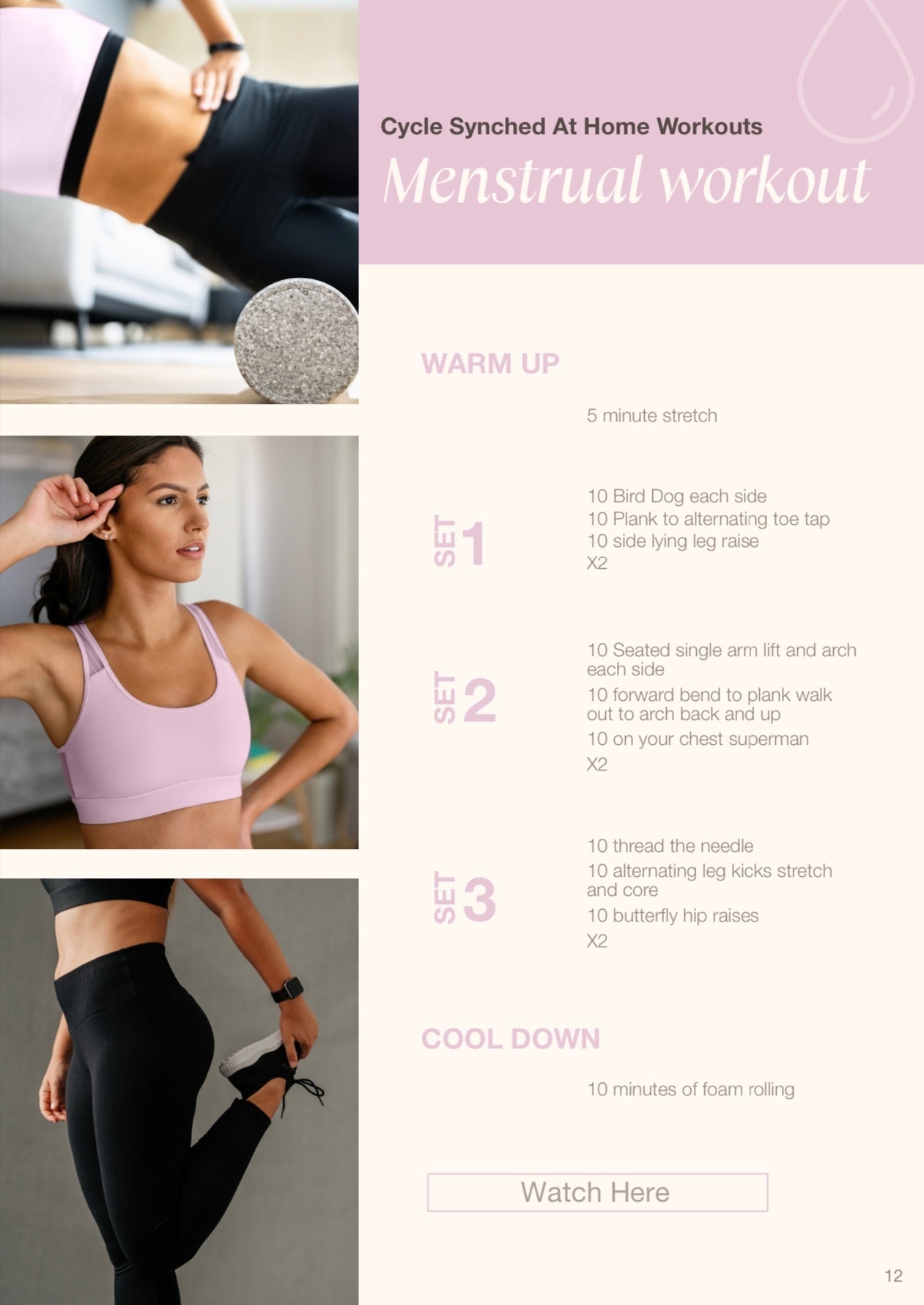 The Balanced Bundle
This bundle is your one-stop solution for achieving hormonal balance that will help you feel and look your best at all times of the month.

What's Included
The Hormone Balancing Plan

:

A comprehensive guide to achieving and maintaining hormonal balance. This plan is designed to empower you with the knowledge and tools you need to go with the flow not against it.
Debloat : Our premium blend of digestive enzymes, magnesium, and probiotics work synergistically to promote a healthy digestive system, alleviate water retention, and help you enjoy your favorite foods pain free.

Glowing Greens: Loaded with 30+ nutrient-dense fruits and vegetables, this formula offers an effortless way to boost your immunity, energize your body, and bring a natural glow to your skin.

Vanilla Protein Plus: A potent blend of plant-based proteins fortified with MCT oil and oat fiber for easy digestion. Ideal for muscle building, it offers a delicious, gut-friendly way to stay nourished.