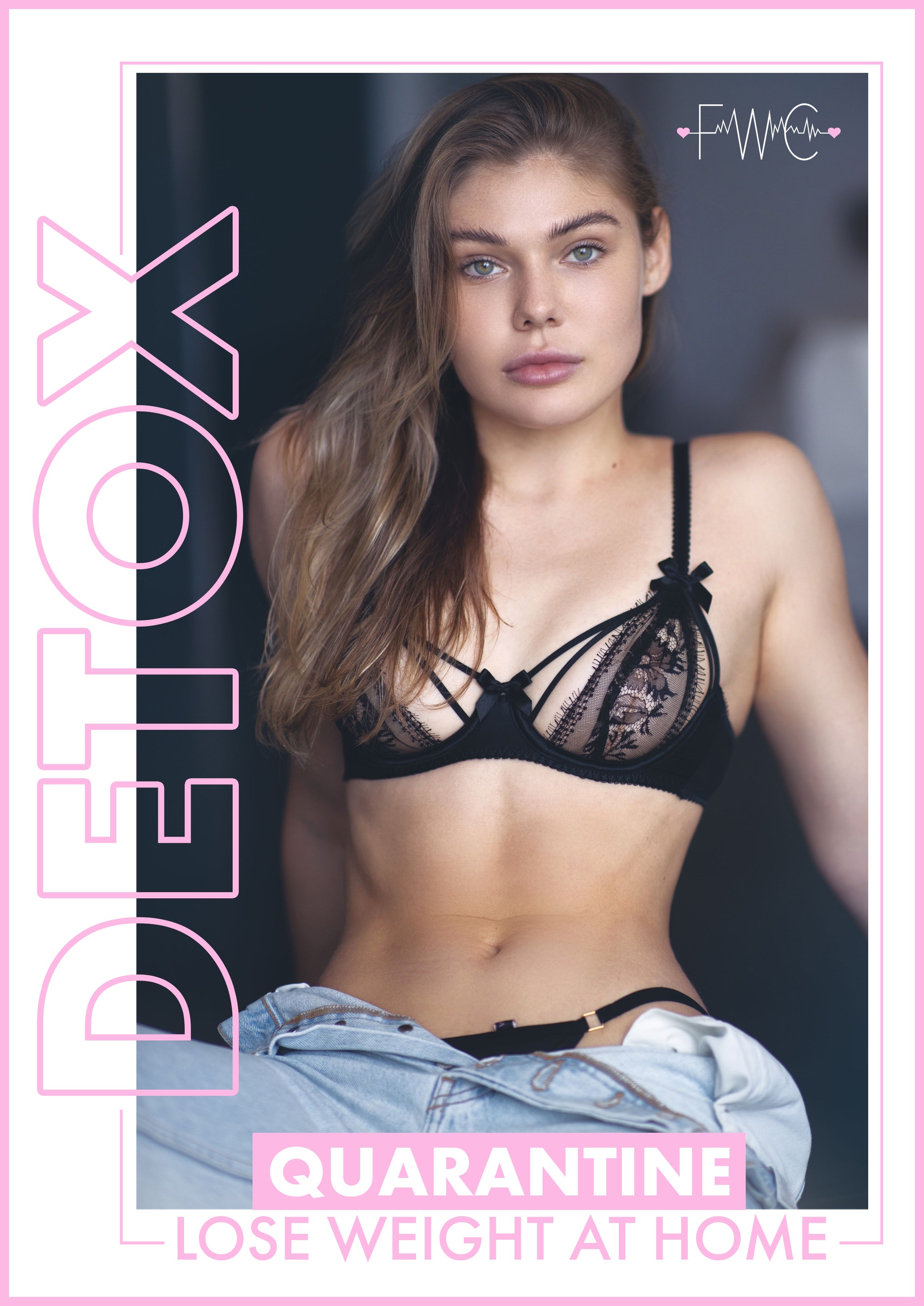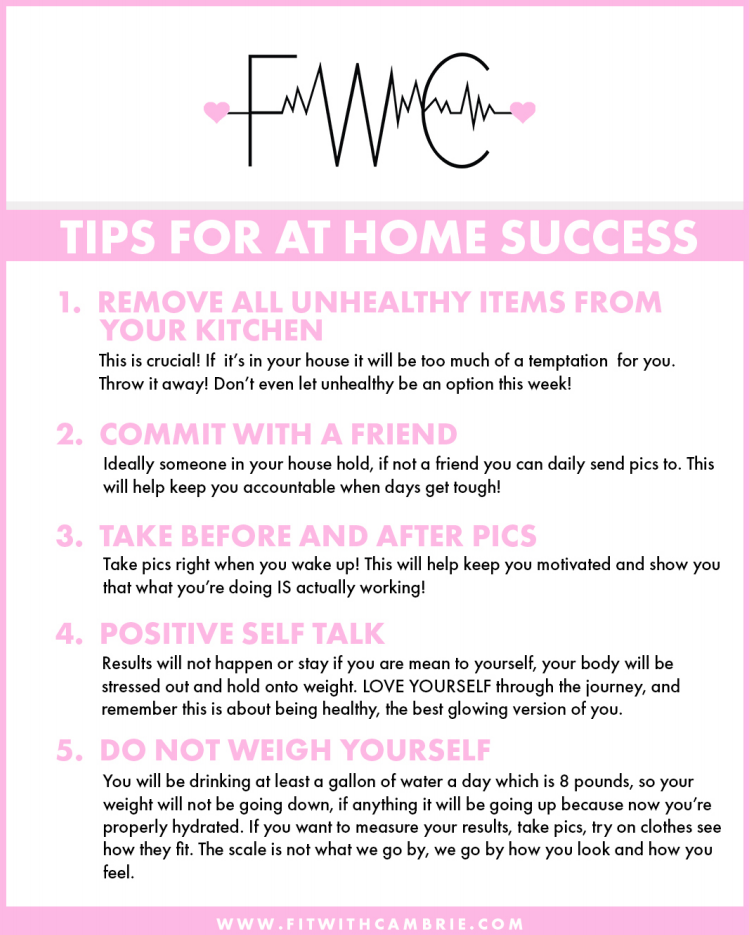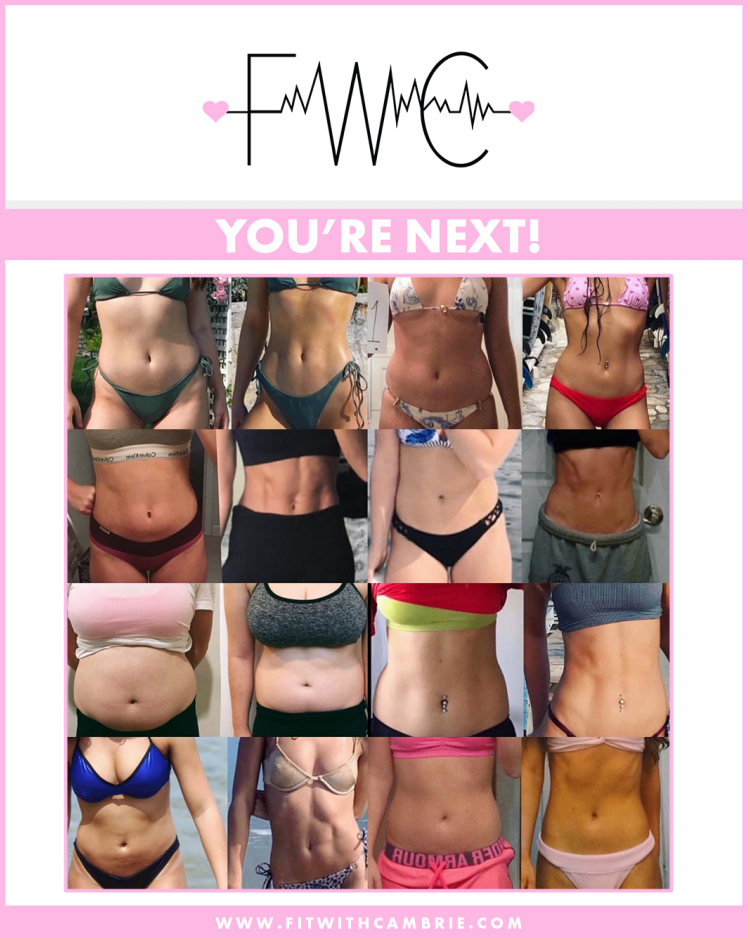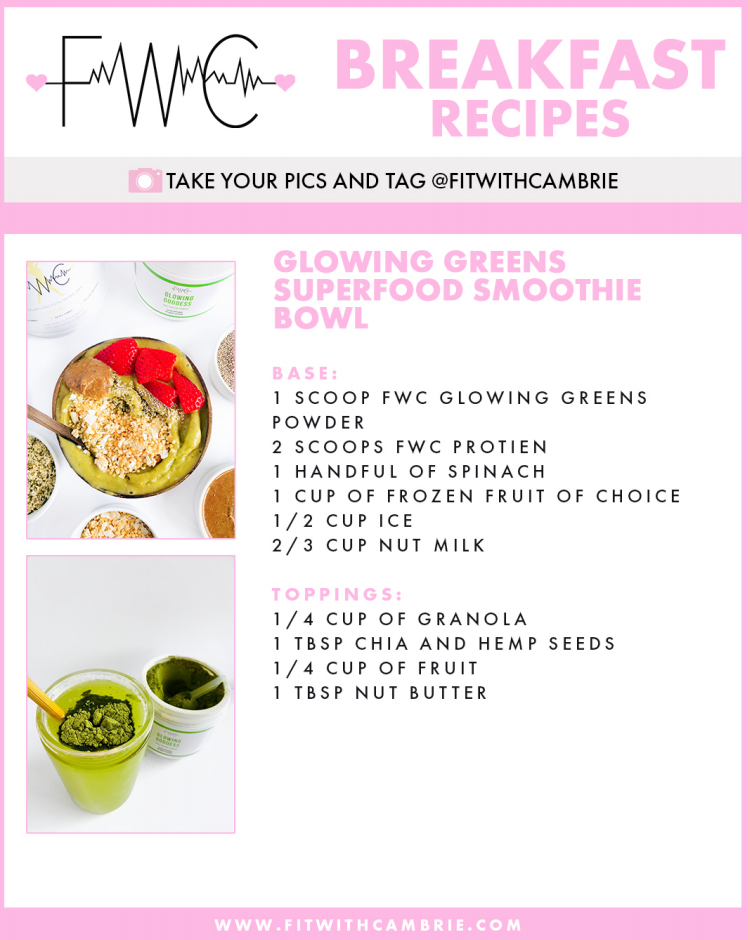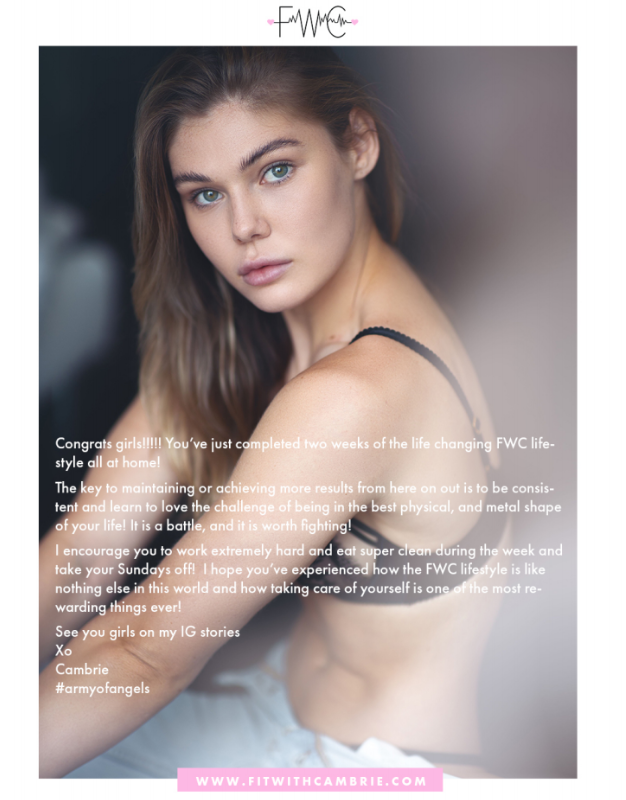 Quarantine Detox
This plan is perfect if you are spending a lot of time at home, and need some structure and something exciting to help you implement a healthy lifestyle. 
WHAT'S INCLUDED
Two weeks of a full day schedule
 Estimated calorie intake calculator
 Mental health tips
Lots of recipes and workouts
WHY YOU'LL LOVE IT
 Structure you need to thrive at home
 Easy to follow
Fun to do with family and friends
 * FOR BEST RESULTS use with Fit with Cambrie's bundle of choice! Recipes, and macros are designed using FWC supplements only.